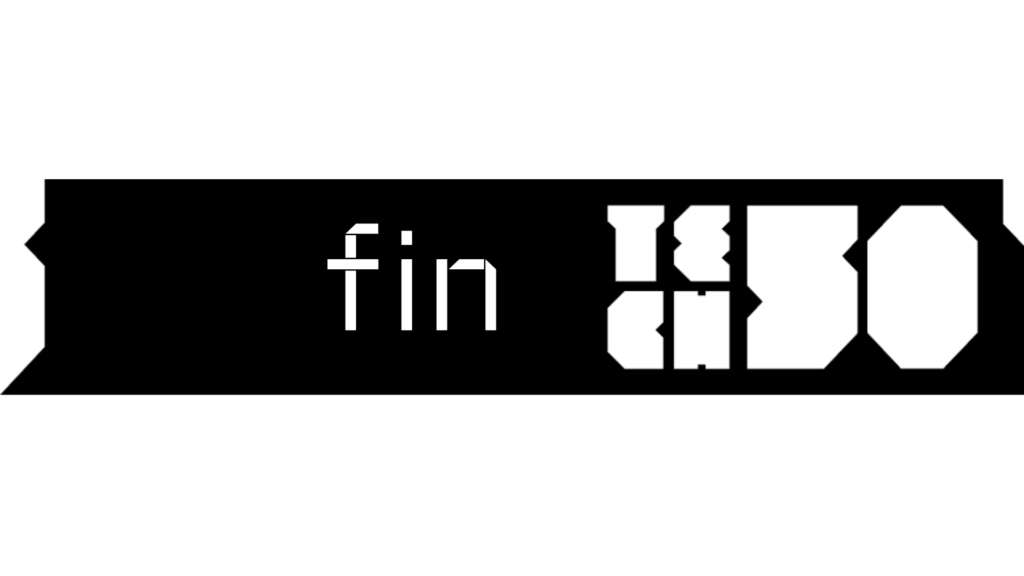 It's time to help decide BusinessCloud's inaugural FinTech 50 ranking.
The new annual ranking celebrates the UK's most innovative startups, scaleups and established firms creating original technology for finance and payments.
We have shortlisted 176 firms for potential inclusion. The final FinTech 50 ranking will be determined by a combination of reader votes and selections from an independent judging panel.
You can cast your vote until 23:59 on Sunday 3rd October. Browse the shortlist below and vote for the company you believe to be the most innovative.
The final FinTech 50 ranking will be published online on Monday 25th October. Subscribe to our daily email tech innovation newsletter via the dropdown below when you vote to be among the first to see the results.
Alongside the FinTech 50, we are running RegTech 50 (vote here) and InsurTech 50 (vote here) rankings.
Your vote
Voting has now ended
FinTech 50 shortlist
| Company | HQ | Region | Description |
| --- | --- | --- | --- |
| 10x Banking | Westminster | London | Develops tech platforms underpinning digital banking |
| AccessPay | Manchester | North West | Integration platform connecting businesses to financial systems |
| Akoni | Westminster | London | Automates the process of finding banks for SMEs |
| ANNA Money | Cardiff | Wales | Business account and tax app for SMEs |
| Atom Bank | Durham | North East | Digital challenger bank |
| Azimo | Hackney | London | Money transfer service |
| Bango | Cambridge | East of England | Mobile payments firm |
| Bankable | Tower Hamlets | London | Banking as a Service for financial institutions, corporates and FinTechs |
| Bankifi | Manchester | North West | Supplies services such as invoicing and accounting which banks can pass on to customers |
| BCRemit | Hounslow | London | Disruptive online money transfer platform |
| Bink | Ascot | South East | Links payment cards to loyalty programmes |
| Blackbullion | Hackney | London | Funds management system to improve financial wellbeing of students |
| Blue Motor Finance | Sundridge | South East | Car finance company which transformed into a FinTech |
| Bud | Tower Hamlets | London | APIs for high street banks |
| Capital On Tap | Southwark | London | Tech platform and lender for businesses |
| Capitalise | Southwark | London | SME lending toolkit |
| Cardstream | Taunton | South West | Payment gateway offering tailored white-label solutions |
| CarFinance247 | Manchester | North West | Online car finance broker |
| Checkout | Westminster | London | Online payment solutions |
| Chetwood Financial | Wrexham | Wales | Digital challenger bank |
| Chip | City of London | London | Automated savings app |
| CIRCA5000 | Hackney | London | Formerly tickr; sustainability-focused investment app |
| ClearBank | City of London | London | Tech-enabled clearing bank |
| ClearGlass | Greenwich | London | Digital intermediary between asset managers and pension funds |
| Cleo | Islington | London | AI chatbot which looks after consumers' money |
| CloudPay | Andover | South East | Unified payroll and payment services |
| Cobalt | Islington | London | Tech for foreign exchange trades |
| CoInvestor | Canterbury | South East | Cloud solutions to digitise investment process |
| Countingup | Hammersmith and Fulham | London | Banking and accounting app for freelancers and SMEs |
| Crowdcube | Exeter | South West | Crowdfunding platform |
| Currencycloud | Tower Hamlets | London | Global payments platform |
| Currensea | Westminster | London | Debit card for overseas payments |
| Curve | Camden | London | All-your-cards-in-one banking app |
| Delio | Cardiff | Wales | Private asset platforms for leading financial institutions |
| Delta Financial Systems | Birmingham | Midlands | Pension administration technology |
| Dext | Hackney | London | Formerly Recepit Bank; automated bookkeeping |
| DirectID | Edinburgh | Scotland | Credit risk platform |
| Donr | Newcastle | North East | Text giving platform for charities |
| Dozens | Hackney | London | Current account with savings tools and investments |
| e-bate | Leicester | Midlands | SaaS platform to help companies manage rebate and pricing schemes |
| EdAid | Islington | London | P2P lending and crowdfunding platform for higher education |
| Eigen Technologies | City of London | London | Unlocks value of qualitative data |
| Emma | Islington | London | Money management app |
| Epos Now | Norwich | East of England | Cloud-connected point-of-sale systems |
| Equiniti | Leeds | Yorks & Humber | API-led consumer credit services |
| Essentia Analytics | Camden | London | Investment behaviour analytics software that helps investors ignore internal biases |
| ESTHER | Belfast | Northern Ireland | Pocket-to-pocket giving app |
| Evolution Funding | Chesterfield | Midlands | Technology-led motor finance broker |
| FibreCRM | Truro | South West | CRM system for accountants |
| Fidel | Westminster | London | API for linking bank cards to digital applications |
| Financial Software Ltd | City of London | London | Tech solutions for investment tax management |
| Finastra | Westminster | London | Software for financial institutions |
| FinGo | Tower Hamlets | London | Biometric finger payment tech |
| Fiskl | Haringey | London | Mobile-first financial management platform |
| Flagstone | Westminster | London | Cash deposit platform provider to UK wealth managers |
| Fleximize | Ipswich | East of England | Alternative finance provider |
| Float | Edinburgh | Scotland | Cashflow software that automatically updates from accounting platforms |
| Fluidly | Camden | London | AI-driven cashflow management software |
| Flux | Tower Hamlets | London | Receipts, rewards and loyalty that live inside banking apps |
| FNZ | Westminster | London | Privides wealth management services to financial institutions |
| Form3 | City of London | London | 'Payments As A Service' technology provider |
| FreeAgent | Edinburgh | Scotland | Cloud-based accounting software |
| Freetrade | Tower Hamlets | London | Commission-free stock trading app |
| Freeze Debt | Leeds | Yorks & Humber | Debt advice and solutions app |
| Funderbeam | Westminster | London | Funding and trading platform for start-ups |
| Funding Circle | City of London | London | P2P lender |
| Funding Options | Hackney | London | Comparison site for business financing |
| Futrli | Brighton | South East | Cash flow software for small businesses and advisers |
| Gala Technology | Wath-upon-Dearne | Yorks & Humber | Behind SOTpay payment solution |
| GoCardless | Islington | London | Platform enabling businesses to take online direct debit payments |
| GoCompare | Newport | Wales | Financial services comparison website |
| GoHenry | Lymington | South East | Children's bank account and credit card |
| Gold-i | Guildford | South East | Trading technology |
| GoodBox | Manchester | North West | Tech for collecting contactless donations |
| Hastee | City of London | London | Allows employees to draw salary as they earn it |
| HUBX | Barnet | London | Helps financial professionals close more deals |
| Invstr | Westminster | London | App for inspiring investors |
| iwoca | Camden | London | Automated credit lending facilities |
| Kani Payments | Newcastle | North East | SaaS platform for financial services businesses |
| Lendable | Hackney | London | Quick and easy access to loans |
| Lifecycle Software | Newbury | South East | Billing, CRM and reporting software |
| Lifetise | Islington | London | Financial planning platform for big life events |
| Lightyear | Belfast | Northern Ireland | Accounts payable automation |
| LOQBOX | Bristol | South West | Helps users save their way to a better credit score |
| MarketFinance | Hackney | London | Europe's largest online invoice finance platform |
| Mishipay | Westminster | London | Mobile self-checkout solution for physical retail stores |
| Modulr | Hammersmith and Fulham | London | Business payments tech |
| Monese | Westminster | London | Digital challenger bank |
| Money Dashboard | Edinburgh | Scotland | Online personal financial management service |
| Moneybox | Southwark | London | App which rounds up spare change from purchases and invests it |
| Moneyfarm | Islington | London | Online investment adviser |
| Moneyshake | Newcastle-under-Lyme | Midlands | Car leasing comparison site |
| Moneysupermarket | Ewloe | Wales | Price comparison business specialising in financial services |
| Monzo | Islington | London | Digital challenger bank |
| Mutual Vision | Wilmslow | North West | Digital mutual which digitises savings and loans services |
| My Digital Accounts | Wilmslow | North West | Cloud-based contractor payroll and accounting software |
| MYPINPAD | Cardiff | Wales | Turns smart devices into payment terminals and trusted authentication devices |
| Nivaura | Tower Hamlets | London | Automates issuance of financial instruments |
| Nucleus Financial | Edinburgh | Scotland | Wrap platform for financial advisers |
| Nucoro | City of London | London | Saving and investment tech solutions |
| Nutmeg | Lambeth | London | Digital wealth manager |
| Oakbrook Finance | Nottingham | Midlands | AI tech helping borrowers to access loans |
| OakNorth | Westminster | London | Bank providing debt finance to SMEs |
| Omnio | Westminster | London | Smart financial services |
| One Utility Bill | Newcastle | North East | Consolidates household bills and enables payment to be split |
| OpenGamma | Islington | London | Leader in derivatives analytics |
| OpenMoney | Manchester | North West | Digital financial advice |
| Openpayd | Islington | London | API-led banking and payment services |
| OpenWrks | Nottingham | Midlands | Open banking technology |
| Ordo | Southwark | London | Real-time bank transfers and invoice tracking |
| Paid | Darlington | North East | Automated procurement and payment services |
| Paydock | Hackney | London | Payments orchestration platform |
| Paysafe | Tower Hamlets | London | Payments tech including digital wallets and e-cash alternate payments |
| PaySend | Westminster | London | International money transfer platform |
| Pebble | Newcastle | North East | Cloud-based financial software for schools |
| Pennies | City of London | London | Digital charity box enabling shoppers to donate pennies |
| PensionBee | Southwark | London | Online pension manager |
| Planixs | Manchester | North West | Cloud-enabled solutions powering treasuries |
| Pledjar | Milton Keynes | South East | App for donating spare change to charities |
| Plum | City of London | London | AI assistant which analyses your transactions |
| PM Connect | Birmingham | Midlands | Mobile payment solutions |
| Pockit | Camden | London | App-based banking solution |
| Previse | Camden | London | AI platform enabling corporate buyers to pay suppliers instantly |
| Proactis | Wetherby | Yorks & Humber | Spend management solutions |
| Prodigy Finance | Westminster | London | Student finance provider which assesses on future earning potential |
| QikServe | Edinburgh | Scotland | Touchless ordering and payment solution |
| QuoteOnSite | Swansea | Wales | Quote and proposal management software |
| Railsbank | Hackney | London | Open finance platform for financial institutions |
| Rapyd | City of London | London | Cardless financial network |
| Rebuilding Society | Leeds | Yorks & Humber | Peer-to-peer lending platform for SMEs |
| Revolut | Tower Hamlets | London | Digital challenger bank |
| Right Revenue | Saintfield | Northern Ireland | Revenue management solution for independent hotels |
| RoosterMoney | Westminster | London | Pocket money app |
| Roveel | Norwich | East of England | Cloud-based reporting for Sage 50cloud |
| Sage | Newcastle | North East | Accounting software giant |
| Salary Finance | Hammersmith and Fulham | London | Improves wellbeing by helping employees out of debt and into saving |
| Samuel & Co. Trading | Watford | East of England | Artificial intelligence for market trading |
| Satago | Westminster | London | Online platform facilitating provision of invoice financing |
| Seedrs | Islington | London | Crowdfunding platform |
| Seopa | Belfast | Northern Ireland | Intelligent comparison solutions |
| ShareIn | Edinburgh | Scotland | White-labelled crowdfunding solution |
| Snoop | Norwich | East of England | Free app offering financial advice |
| Soar | Glasgow | Scotland | Provides banking tech to credit unions and not-for-profit banking organisations |
| Soldo | Westminster | London | Prepaid business cards |
| Starling Bank | City of London | London | Digital challenger bank |
| Streeva | Guildford | South East | Automates claiming of Gift Aid from charitable donations |
| Suits Me | Knutsford | North West | Alternative banking solution |
| SumUp | City of Westminster | London | Card reader for retail payments |
| Sustainably | Edinburgh | Scotland | Enables rounding up of purchases to benefit charities |
| takepayments | Stockport | North West | Formerly Payzone; card payment solutions |
| Tandem | Camden | London | Digital challenger bank |
| ThinCats | Ashby-de-la-Zouch, Leicestershire | Midlands | Alternative finance provider to SMEs |
| Thought Machine | Islington | London | Building technology to revolutionise banking |
| Thyngs | Norwich | East of England | NFC technology for cashless payments |
| Tide | City of London | London | Mobile-first business banking |
| TIPJAR | City of London | London | Cashless tipping platform |
| Touco | Westminster | London | App for carers to manage money of someone they care for |
| TransFICC | City of London | London | eTrading solutions for fixed income and derivatives markets |
| TrueLayer | Islington | London | Open banking APIs |
| Tumelo | Bristol | South West | Gives retail investors a say in how institutions vote |
| Vestd | Merton | London | Employee share scheme platform |
| VibePay | Hackney | London | Allows users to send and receive money instantly |
| Wagestream | Camden | London | Offers employees access to their next wage |
| Wealth Dynamix | Hackney | London | Client management solutions for financial firms |
| Wealth Wizards | Leamington Spa | Midlands | Makes financial advice affordable |
| Wealthify | Penarth | Wales | Online investment service |
| Weavr | Islington | London | Allows any company to add banking to their services via APIs |
| Wise | Hackney | London | Cross-border money transfers |
| Wombat | Camden | London | Investment app |
| WorldRemit | Westminster | London | Money transfer service for migrants |
| Yapily | Hackney | London | Platform to better connect business and banks |
| Yobota | Islington | London | Cloud-native core banking platform |
| Yorkshire Payments | Brighouse | Yorks & Humber | Payment tech solutions |
| Zilch Technology | Westminster | London | Buy now, pay later platform |
| Zopa | Southwark | London | Digital bank and financial products |
| Zuto | Macclesfield and Manchester | North West | Online car finance and loans |