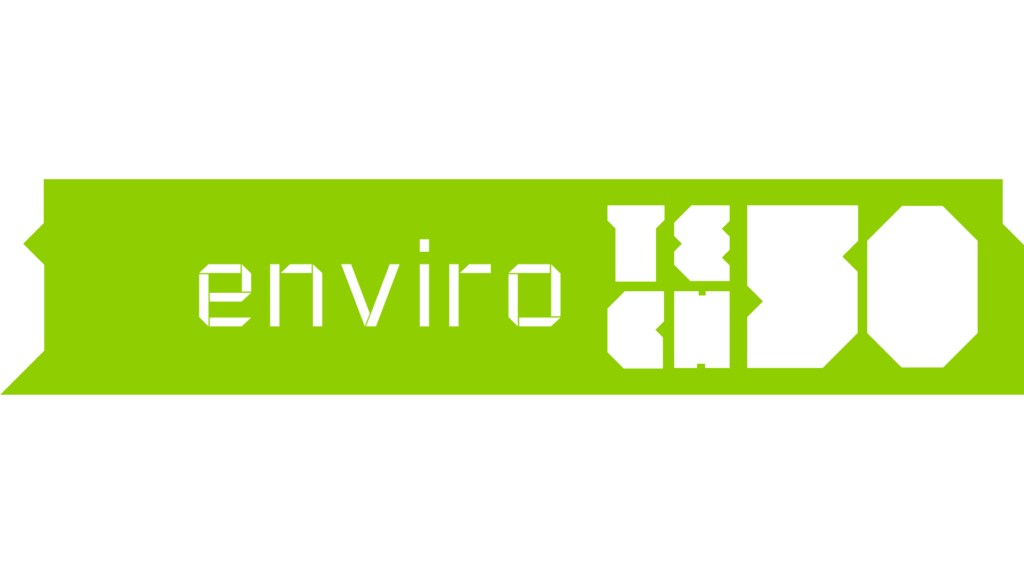 It's time to help decide BusinessCloud's inaugural EnviroTech 50 ranking.
The new annual ranking celebrates the UK's most innovative startups, scaleups and established firms creating original technology for green energy, to protect the environment and boost sustainability.
We have shortlisted 93 firms for potential inclusion. The final EnviroTech 50 ranking will be determined by a combination of reader votes and selections from an independent judging panel.
You can cast your vote until 23:59 on Sunday 12th June. Browse the shortlist below and vote for the company you believe to be the most innovative.
The final EnviroTech 50 ranking – supported by digital transformation experts Sputnik Digital – will be published online on Monday 4th July. Subscribe to our daily email tech innovation newsletter via the dropdown below when you vote to be among the first to see the results.
Your vote
Voting has now ended
EnviroTech 50 shortlist
| Company | HQ | Region | Description |
| --- | --- | --- | --- |
| Above | Colchester | East of England | Combining drone technology with AI to monitor solar farms |
| Arborea | Hammersmith & Fulham | London | Industrialising photosynthesis to expand the world's food supply |
| Authenticate | Harrogate | Yorks & Humber | Supply chain mapping software for food |
| BBOXX | Hounslow | London | Pay-as-you-go solar power |
| Better Origin | Cambridge | East of England | AI-powered insect mini-farms for sustainable animal food production |
| Bramble Energy | Crawley | South East | Printed circuit board hydrogen fuel cells |
| BuffaloGrid | Hackney | London | Mobile power and internet for off-grid world using solar energy |
| Bx Earth | Southwark | London | Helps farmers switch to climate-friendly practices & adds impact info to food |
| Camnexus | Cambridge | East of England | IoT for sustainable development |
| Carbon Clean | Southwark | London | Cost-effective carbon capture solutions |
| CATAGEN | Belfast | Northern Ireland | Emissions testing & data firm targeting cleaner air in cities |
| CattleEye | Belfast | Northern Ireland | AI-powered video analytics for livestock farmers |
| Celtic Renewables | Edinburgh | Scotland | Converts biological material into renewable chemicals & sustainable biofuel |
| Cervest | Islington | London | Predictive AI around climate volatility to help protect planet |
| Cheesecake | Nottingham | Midlands | Long-duration energy storage |
| Circulor | Hammersmith & Fulham | London | Supply chain visibility & ESG improvement |
| Clim8 | Hammersmith & Fulham | London | Platform for impact investing |
| Climate Edge | Westminster | London | Climate insights for smallholder farms |
| Correla | Solihull | Midlands | Visibility of UK's gas network to monitor impact of carbon reduction programmes |
| Deep Branch | Nottingham | Midlands | Converts carbon dioxide and hydrogen into protein for sustainable food system |
| Dsposal | Manchester | North West | Compliance-focused digital waste tracking |
| Earth Blox | Edinburgh | Scotland | No-code access to satellite Earth observation |
| Ecologi | Bristol | South West | Offsets carbon footprints by funding climate change solutions |
| Electron | Hackney | London | Blockchain solutions to decarbonise energy sector |
| Emitwise | Southwark | London | AI platform for measuring greenhouse gas emissions |
| EMSOL | Southwark | London | Pinpoints polluting vehicles in real time |
| Foodsteps | Kensington and Chelsea | London | Platform for discovering, labelling & reducing environmental footprint of food |
| Giki | Hackney | London | Carbon calculator & gamification toolkit for improving sustainability |
| Greener | Bath | South West | Algorithmic matchmaking platform for sustainable business partnerships |
| Greyparrot | Westminster | London | Automated waste monitoring system |
| Grid Edge | Birmingham | Midlands | Digital twin tech to improve sustainability of buildings |
| Growing Underground | Lambeth | London | Underground 'farm' growing veg |
| Hark | Leeds | Yorks & Humber | Energy analytics and industrial IoT |
| Highview Power | Westminster | London | Renewable power stations providing constant source of energy |
| HIT Energy Services | Lincoln | Midlands | Remote monitoring and maintenance of solar power installations |
| I-Phyc | Birmingham | Midlands | Microalgae tech to remove contaminants from rivers and seas |
| i2O Water | Southampton | South East | Smart network solutions for water utilities to reduce leakage |
| Iceotope | Sheffield | Yorks & Humber | Sustainable immersion cooling solutions for data centres and enterprises |
| Integrated Environmental Solutions | Glasgow | Scotland | Sustainable analysis tech for buildings |
| Intellidigest | Edinburgh | Scotland | Converts food waste into climate-friendly chemicals |
| Intelligent Growth Solutions | Dundee | Scotland | Tech for vertical farming industry |
| Kelda Technology | Southampton | South East | Smart shower tech to save water |
| LeakBot | City of London | London | Smart technology to detect water leaks |
| LettUs Grow | Bristol | South West | Aeroponic technology for indoor farms |
| LITTA | Westminster | London | On-demand ethical waste removal tech platform |
| measurable.energy | Reading | South East | Hardware & software to eliminate wasted energy in buildings |
| Naked Energy | Crawley | South East | Behind pioneering hybrid solar collector technology |
| Newtral | Bury | North West | Waste management tech for industries including construction and water |
| Nossa Data | Westminster | London | Platform for ESG data analytics, management & reporting |
| Octopus Energy | Westminster | London | Real-time data analytics for energy tariffs |
| Olio | Haringey | London | App for sharing food leftovers from cafes and local shops to reduce waste |
| Oxwash | Oxford | South East | Sustainable laundry service using water-saving ozone technology |
| Pavegen | Cambridge | East of England | Pavement tech converting footsteps into energy & data |
| PIN IOT | Liverpool | North West | Waste container tracking solution |
| Plastic Energy | City of London | London | Chemical recycling of plastics |
| Polymateria | Hammersmith & Fulham | London | Biodegradable solution for conventional plastic packaging |
| PowerMarket | Oxford | South East | Solar lifecycle management tool |
| Project Etopia | Westminster | London | Intelligent technologies for sustainable construction |
| Provenance | Islington | London | Marketing tech help shoppers choose proof-backed sustainable products |
| PulsiV | Plymouth | South West | Intelligent tech to improve energy efficiency of semiconductor devices |
| Qualis Flow | Southwark | London | IoT and AI to manage social and environmental impact of construction |
| Reactive Technologies | City of London | London | Grid resilience tech company |
| Recycleye | Lambeth | London | AI and robotics enabling businesses to profit from waste streams |
| Recycling Technologies | Swindon | South West | Turns all post-consumer plastics into oil |
| Ripple | Waltham Forest | London | Co-operative ownership of wind farms to access clean energy |
| Risilience | Cambridge | East of England | Climate risk science for global enterprises |
| Roslin Technologies | Edinburgh | Scotland | AgriTech and animal health solutions |
| Satavia | Cambridge | East of England | Making aviation greener with AI & atmospheric science |
| SEaB Energy | Hackney | London | Generates clean energy from organic waste |
| Sensize | Cambridge | East of England | Wireless tracking system designed for reusable containers |
| Small Robot Company | Salisbury | South West | Sustainable farming robots |
| Smarter Grid Solutions | Glasgow | Scotland | Platform allowing utilities to deliver net-zero emission electricity |
| Solar Polar | Peterborough | East of England | Solar cooling technology for air-conditioning and refrigeration |
| Solivus | Lambeth | London | Powering buildings with clean energy generated on-site using thin-film solar |
| Sourceful | Manchester | North West | Platform using data to help companies source eco-friendly products |
| Space Intelligence | Edinburgh | Scotland | Turns satellite data into actionable information for protection of nature |
| Spherics Technology | Bristol | South West | Carbon accounting software |
| Sunswap | Merton | London | Zero-emission transport refrigeration powered by solar |
| Supercritical | Camden | London | Platform to measure, reduce and offset a business's climate impact |
| SustainIQ | Belfast | Northern Ireland | Integrated ESG & sustainability reporting software |
| Sylvera | Hackney | London | Accurate carbon project data and ratings |
| Tepeo | Wokingham | South East | Zero-emission boiler |
| The Modern Milkman | Manchester | North West | App for delivery of locally-sourced groceries with reusable packaging |
| Topolytics | Edinburgh | Scotland | Live data analytics for waste producers and recycling companies |
| TreeCard | Wandsworth | London | Wooden Mastercard which plants trees when you spend |
| UrbanChain | Manchester | North West | Energy market for renewables |
| Util | Westminster | London | Informs investors of social & environmental impact of companies |
| ValueXD | Exeter | South West | Impact investing analytical ecosystem |
| Vertical Future | Southwark | London | Hardware & software for vertical farming |
| Whitefox Technologies | Tower Hamlets | London | Membrane solutions to reduce energy consumption, water usage & greenhouse gas emissions in industry |
| Worn Again Technologies | Nottingham | Midlands | Polymer recycling tech for textiles |
| Xampla | Cambridge | East of England | Plant protein-based alternative to plastic |
| Zeigo | Southwark | London | SmartTech helping corporates to find renewable energy |