Value Xd is a cutting edge and unique cloud-based analytics platform with groundbreaking analytical technology, modules and applications.
Unlike any other software, Value Xd reinterprets and covers the entire analytical value chain within its own technology. From data creation, import and upload to data structuring and analysis, from modelling and projections to presentations and live simulations, from teamwork and collaboration to sharing with the world, the Value Xd platform is a coherent ecosystem of many applications within an integrated framework. 
Value Xd radically transforms and fixes the key architectural and flow issues encountered in analytics software every day, creating efficiency, transparency and effectiveness. 
Data is the raw material in all analytical projects; equations and algorithms are the analytical actions that are applied to data, with the outputs then used to make decisions in business and finance. Why is it that in the most commonly used analytics software equations sit behind the raw material? This is a fundamental architectural issue that we have learned to cope with because of technological path dependency, but it is cumbersome and clunky. Value Xd is groundbreaking because it rectifies these issues, because the equations sit above and in front of the raw material, as universal abstract tools that can be applied and shared at any time.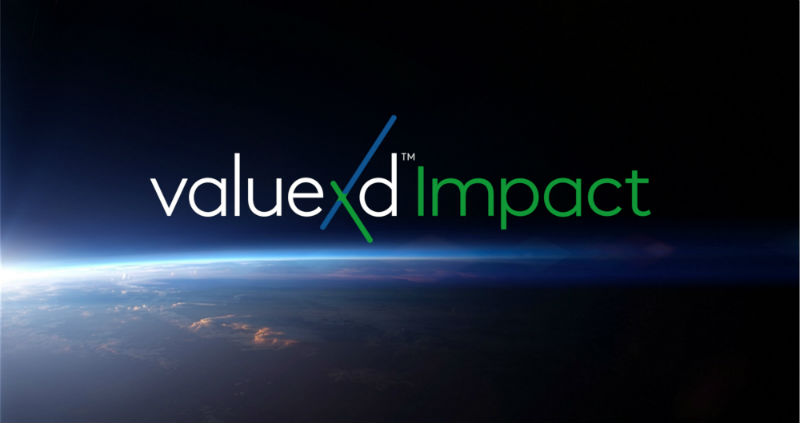 The first product launched by Value Xd is a private analytical ecosystem dedicated to Impact Investing. 
It is simply not enough to measure our impact and correct errors ex post. It is critical that investors and investee companies have access to the tools with which they can design and optimise their impact ex ante. Since the Paris Climate Agreement in 2016 and the conception of the UN Sustainable Development Goals, investors are being tasked with aligning their investments with these new and targets and objectives. As such, they need flexible and efficient platforms to achieve this. 
This cutting edge platform provides the responsible investor with unique tools that create the ability to design one's impact responsibly. Value Xd Impact is a revolutionary platform that reinterprets the analytical value chain and allows investors to transfer their ESG and sustainability values to analytical tools in order to maximise their impact and help them deliver on their responsibilities. Indeed, Value Xd Impact offers the user a diverse set of pre-designed and integrated tools, like dashboards and add-ons, which are applicable models or collection of models tailored to a specific purpose. Furthermore, it offers conventional and commonly used tools along with other new and more holistic tools, such as space value optimisation and other emissions calculators and projectors. 
Value Xd is designed for the creation, build-up and sharing of organisational intelligence globally. This innovative platform and the solutions we have developed have become more relevant than ever, and we are well positioned to lead in this new and enhanced age of digital transformation. 
Value Xd's inventor founders are Dr Armen Papazian, Chief Executive, and Alex Grigoryan, Chief Technology Officer.