Uinsure is obsessed with removing the complexity from general insurance. 
Background
Established in 2007 as a home insurance provider, Uinsure launched the first intermediary (B2B) quotation system in the UK. 
It is now a market leading, multi-award winning insurtech business that offers insurance solutions, largely via mortgage advisers and insurance specialists. It specialises in home, BLT/landlords, non-standard and commercial insurance. 
Throughout its existence, Uinsure has built its reputation on transparency, integrity fairness and a brand that always acts in the customer's best interests. 
In today's world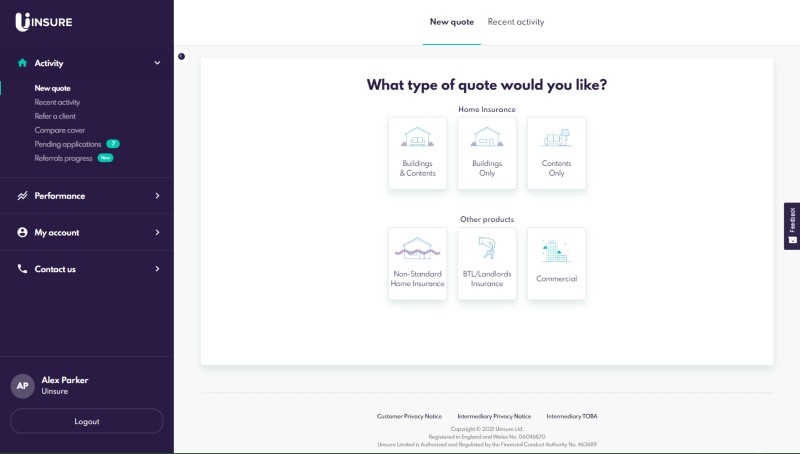 Adviser Platform launch
As Uinsure doesn't sell direct to the consumer, almost all of its business is advised through mortgage advisers or general insurance experts. 
To streamline what was once a complex process, Uinsure created its new Adviser Platform earlier in 2021. The platform seamlessly enables advisers to receive an insurance quote across home, buy to let and non-standard in three questions (name, date of birth and postcode) by removing all unnecessary questions from the journey. 
This enables a mortgage advisers to provide a binding quote to their client in under 20 seconds and, from there, advisers can tailor the cover and apply within minutes.
The removal of the complex questions also removes the risk that home insurance policies could be invalidated as questions about door locks, distance to trees and flood risks can no longer be answered incorrectly. 
The creation of the new platform allowed mortgage advisers to deliver their full service in the quickest and most effective way, given that home insurance is a mandatory requirement alongside any new mortgage, as it not only speeds up the quote process, but makes it possible for them to serve a market of c.1 million mortgage customers per annum with their insurance needs, in good time before the mortgage completes.
Shaping industry change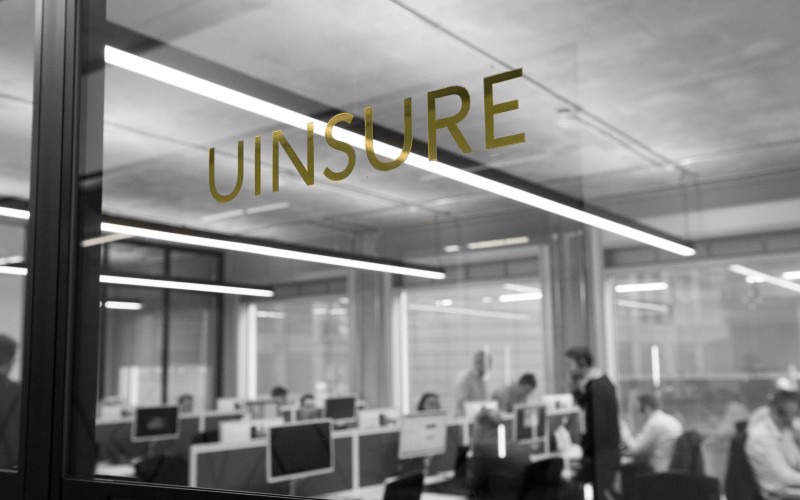 New FCA rulings come into force in January 2022, the most prominent change is that firms will no longer be able price walk. This is a practice used by many firms whereby new business premiums are significantly reduced in order to attract new customers, only to penalise them in subsequent years with hugely inflated prices which bear little resemblance to the actual cost of providing the policy. 
Uinsure has never undertaken the practice of price walking and it has taken this moral standpoint ever since its inception in 2007. 
This strategy has been under pressure given the nature of a very competitive market, but its practice and offering has remained consistent regardless. The firm's business ethos is to act with transparency and always treat customers with complete fairness – this is why customers who have purchased a Uinsure policy are always offered a new business price at renewal.  
Uinsure has been vocal in its criticism of unfair pricing strategies and, in recent months, Martin Schulthiess also helped a number businesses by re-broking their back books, ensuring a fair price and a 5 star product is provided to all customers.
Recognitions in 2021
Won
InsurTech Top 50 

SFI Awards – Insurance Provider of the Year 

Scottish Mortgage Awards – GI Provider of the Year

Sunday Times BDO Profit Track 100 

Insider North West 30 Most Exciting Companies 
Nominated
National Technology Awards – Tech Company of the Year 

British Mortgage Awards – Business Leader: Martin Schulthiess

Financial Reporter Awards – Best General Insurer

Mortgage Strategy Awards – Best Technology Provider 
Not yet announced
Mortgage Introducer Awards –

GI Provider of the Year, Best Use of Technology & Innovator of the Year

Tech & Innovation Awards – Tech Innovation of the Year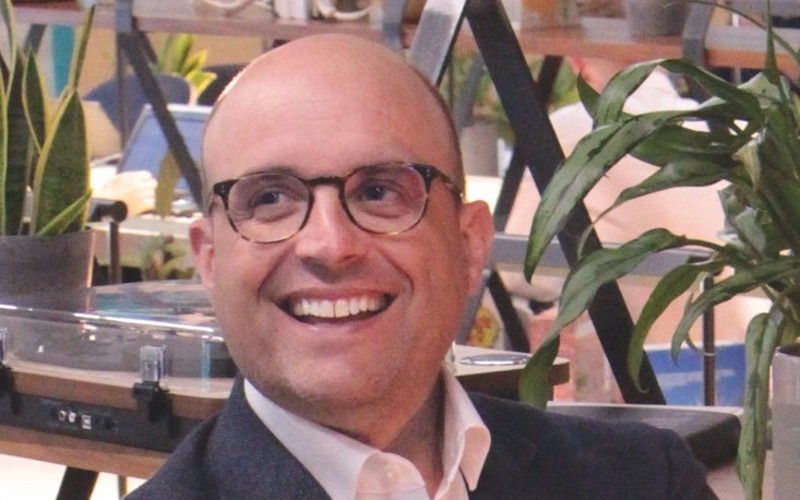 Uinsure was founded by serial entrepreneur Simon Taylor in 2007, who leads a team including;
Chief commercial officer: Martin Schulthiess (pictured)
Chief finance officer: James Fawcett
Chief governance officer: Brionie Hemmingway 
Chief partnership and marketing officer: Lauren Bagley
Chief proposition director: Paul Kelly
Chief operations officer: Tim Harrison
Chief new business officer: Amy Groome
Non-exec team
John Cowan
Lynda Blackwell
Barry Smith