The real estate industry has been ripe for disruption for a long time. The prolific change of 2020 has shaped the real estate industry more than anything else in decades. The digitization and demand for flexibility had become trends before the pandemic, but the speed of that shift has accelerated in ways that nobody could have predicted. 
Many landlords and asset managers are currently re-thinking what their product and offering should be to stay competitive and how it should reflect all the latest trends (think digitization, remote work, ESG, shifting tenant expectations, and data-oriented businesses). With all those goals that should be covered, it can be difficult for landlords to navigate the right way for their unique business case.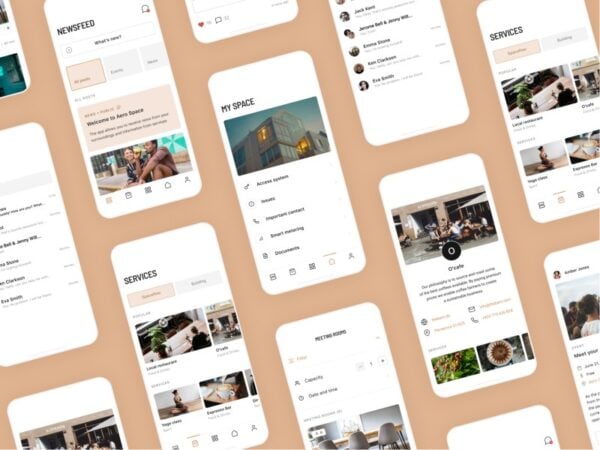 Digital transformation and tenant experience are thus business imperative. Spaceflow, founded in 2016, has been founded with this thought in mind.
Spaceflow creates digital experiences to enable better life in buildings. Integrating data, technology, and people, the company helps both commercial and residential landlords and building operators go through digital transformation to connect buildings with their occupiers.
"Buildings now need to run on an operating system that integrates both physical and digital aspects to create one experience for their occupants. Spaceflow enables that and from one platform, occupiers are able to access their building and open turnstiles, monitor the air quality, book any on-site amenities, report feedback or issues to the property management and much more. Through a digital ecosystem powering tenant-facing processes, we empower asset and property management with access to data and possibility to ease the processes," says Lukas Balik, CEO and co-founder of Spaceflow. 
Spaceflow provides an all-in-one solution with four main parts: an operating system to configure core modules and integrate building hardware, admin dashboard to analyze data, tenant experience mobile app for occupants to enjoy the convenience and better life in buildings, and finally community management to guide clients through the transformation and to engage the community.
Getting familiar with real estate technology and tenant experience might be not easy. Spaceflow team can help you set up realistic goals and navigate you through the digitalization process. Schedule a non-binding consultation here or email us at [email protected].
Follow Spaceflow: