Shopblocks is the growth ecommerce platform that is changing the world of online shops. 
The Stockport-based tech business produces bespoke ecommerce websites at scale, specialising in online shops.
Shopblocks never uses templates and unlike specialist digital agencies you don't need a huge budget to afford their services.
The custom-built websites are crafted by an in-house team of specialists and with SEO at its core they can grow genuine organic traffic with a focus on conversion.
Shopblocks is committed to delivering a first-class customer service, meaning clients can pick up the phone and speak to a team of engineers or opt for email or live-chat support.
It's proved a winning formula as the company now has more than 1,500 customers worldwide, primarily in the UK, US, Australia and New Zealand.
Founders
Shopblocks was founded in 2018 by Kevin Jones (pictured above, right) and Stewart Reynolds (left), who have been friends for more than 20 years since attending the same school together in Cumbria. 
They launched Shopblocks because they wanted to provide companies with the ability to design easy-to-use websites but without the expense of having to pay hefty web developer fees.
Chief executive Jones was previously the digital director for Manchester digital marketing agency Tecmark UK before working full-time on Shopblocks.
Based in the heart of Stockport, the company employs 50 staff with plans to grow further. 
Geared for growth
Shopblocks is gearing up for record growth in 2022 and global expansion. 
At the start the year the company moved into new offices at No 1 St Peter's Square, Stockport after raising an additional £1.2m in funding.
The company has invested heavily in the fit-out with the result being a really cool office space with a stunning entrance coffee bar and meeting zone.  
All single-person offices have been replaced with dedicated space for staff breakout areas and shared areas.
Key hires
Shopblocks has made a number of key hires, including Kristian Hunt as Chief Operating Officer and Stacey MacNaught as non-executive director.
The company has just hit £1m ARR for the first time and is predicting £2.5m next year on the back of several big enterprise partnerships.
Firing on all cylinders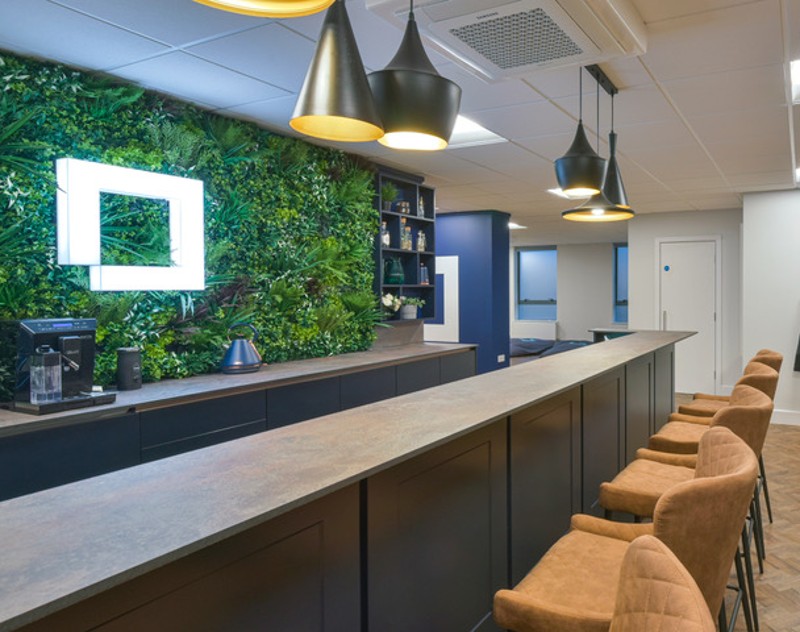 In January 2022, Shopblocks onboarded 62 new customers, which followed six months of continuous growth.
CEO Jones said: "We've got three main teams in the business – sales, operations and development. The sales team is firing on all cylinders. We had quite a few new hires at the middle and end of last year and, as with any sales team, it can take a few months to ramp up.
"The development team has given them a really good product to sell and they now get it and understand it so we're doing more deals than ever before.
"People are sticking with us and the operations team onboard and support the new customers and keep them happy. These three teams are working in harmony.
"We are picking up individual ecommerce businesses but in the works we have bigger enterprise partnerships which are much slower to onboard but have the potential to deliver hundreds of new customers to us every month.
"We've been working on these projects for 12-18 months and we're just getting to the point where we're starting to go live."