ReBOUND, a Reconomy Group company, help retailers achieve smarter, more sustainable returns whilst enhancing the customer experience. Through a combination of intelligent technology, logistical innovation and sustainable thinking, ReBOUND enable retailers to make smarter decisions for their returns strategies and provide their shoppers with the seamless returns experience they deserve. 
Since their inception in 2014, ReBOUND have grown astronomically, featuring in the top 25 of the Sunday Times Tech Track 100 in 2019 and 2020. In just 8 years ReBOUND have convinced over 500 brands to join the returns revolution, and now partner with some of the biggest retail powerhouses in the world such as ASOS, Gymshark, River Island and Missguided. 
Revolutionising Returns
Historically, retailers would include endless amounts of paperwork and return labels in every outbound order that they shipped, leaving their customers to decipher the process for themselves. And that was a 'best case' scenario. International shoppers were often given little more than a returns address and a 'good luck' when it came to send their items back. Subsequently, every item that arrived back at a retailer's warehouse was a surprise that had to be dealt with.
Not anymore. 
ReBOUND developed an online returns portal allowing customers from all over the globe to register their return online, giving retailers full visibility over what was being returned, why, where it was coming from, and when it would arrive – so there's no more surprises.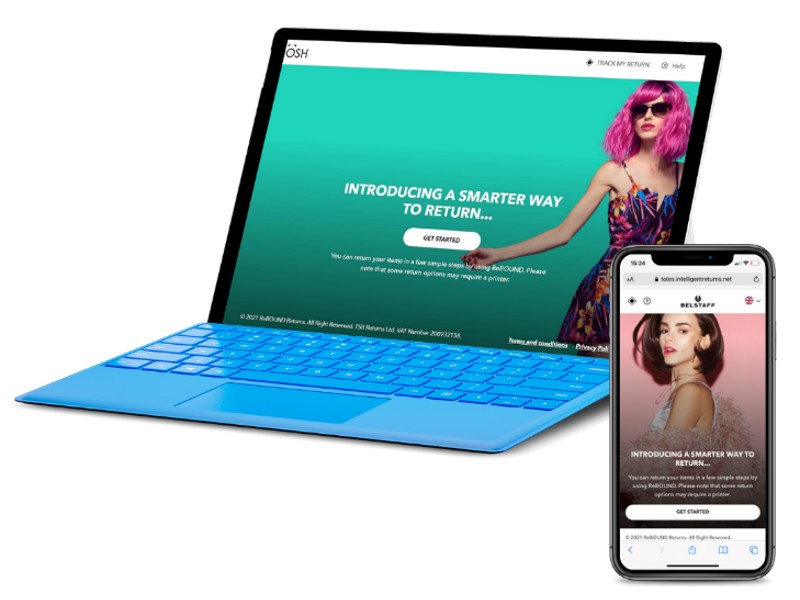 Taking the complexities out of reverse logistics
Did you know that 92% of shoppers say the range of return options is an important consideration when deciding where to shop? 
That's why ReBOUND have developed a robust returns network of over 270+ carrier services globally, so that shoppers can send back their items via a range of local carriers that they know and love.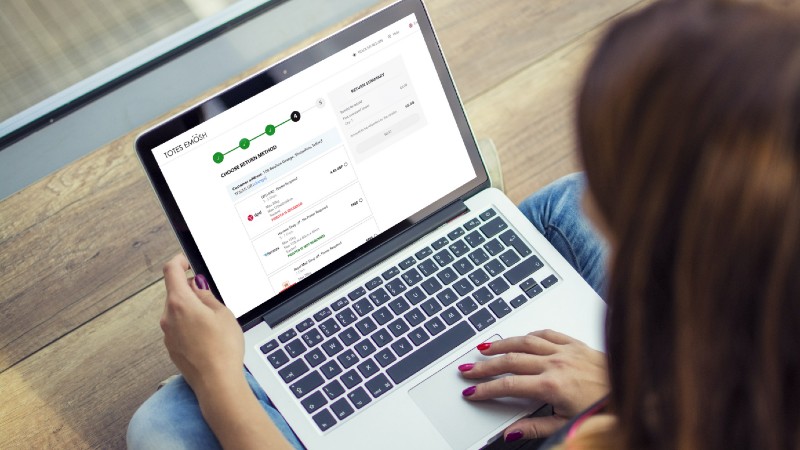 Plus, ReBOUND has integrated directly with the carriers, so retailers can enable new returns services at the flick of a switch – this includes adding new sustainable and printerless return options. 
As a fully managed end-to-end returns solution, retailers can think of ReBOUND as their 'returns solution in a box'. They handle everything, leaving retailers free to focus on their outbound proposition, and truly taking the headache out of reverse logistics. 
Tackling Sustainability Head On
Sustainability is key to ReBOUND, and is front and centre on their mission statement. With a full time Head of Sustainability at the helm, ReBOUND is tackling sustainability in online returns head-on. From innovative solutions that tackle non-recyclable beauty packaging, to enabling retailers to offset their global carbon emissions for returns, ReBOUND is pioneering the way when it comes to making online returns more sustainable. 
ReBOUND were acquired by Reconomy Group in 2021 to supercharge their growth and to help deliver the best global, sustainable, omnichannel returns experience possible. As part of the Reconomy Group sustainability strategy, ReBOUND are committed to the Science Based Targets Initiative (SBTi) and the UN Global Compact.
Visit Reconomy Group's Website
Connect with ReBOUND on LinkedIn