Belfast-based Liopa is the world's only startup focused on automated lipreading.
Our AI-based lipreading technology is the result of more than 10 years of research in the field of speech and Image processing. Our research has particular focus has focused on the development of robust speech recognition in real-world environments.
We're found online at:
Liopa is the first company to release commercially available VSR (Visual Speech Recognition) technology, with the first application being our SRAVI app. SRAVI is a simple lipreading application that requires just a smartphone.
With SRAVI, we help patients who have lost the ability to speak, to communicate with their loved ones & carers. SRAVI is deployed onto a smartphone, and when pointed towards the patient, the app analyses their lip movements to decipher what they are trying to say.
SRAVI is in trials in Intensive Care units within the NHS, and is currently being used by Covid-19 patients with tracheostomies, who have difficulty speaking.
SRAVI's real-life usage is explained in the below case studies from ICU Consultant Dr. Shondipon Laha and one of his patients – both from the Lancashire Teaching Hospitals NHS Trust.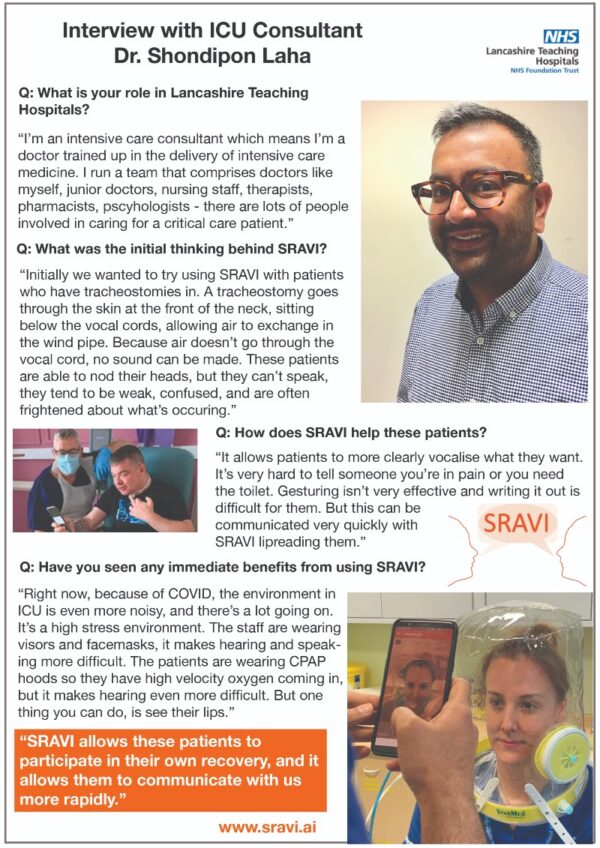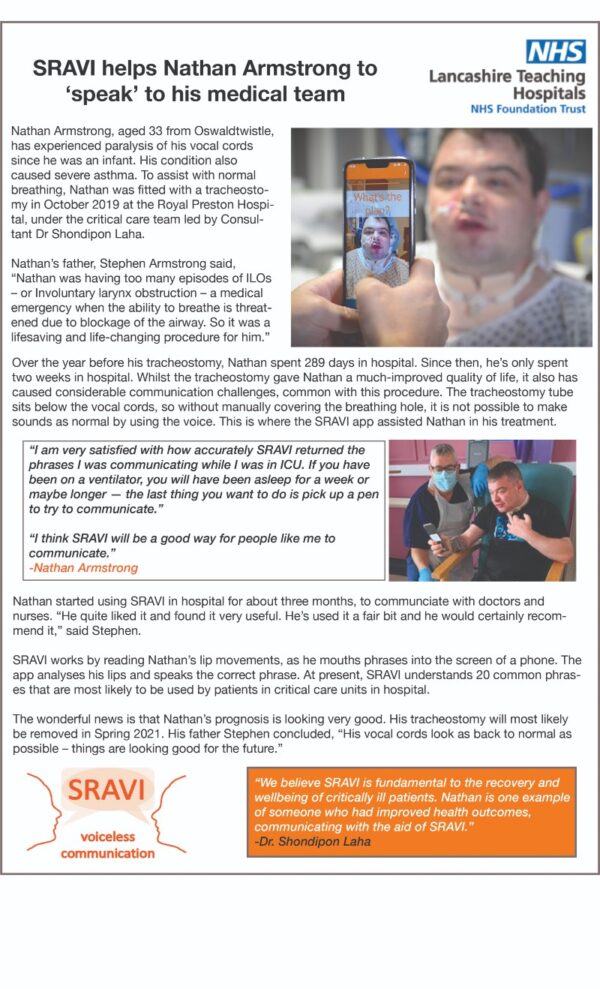 Our lipreading technology can also be used in a range of other applications, including keyword spotting, active speaker detection, and silent communication – more info on these R&D apps can be found at www.liopa.ai.
In the past year, Liopa's technology has been awarded with funding from: