LifeScore is a B2B company creating a new way to experience music – adaptive music. Adaptive music is dynamically composed and produced as it plays, which allows it to play continuously in endless variations and to adapt to contexts, personal needs, and the state of the listener – like a film score for your life.  
In the world of computer-based music, LifeScore is recognized by industry experts for the quality of the music produced. The company was founded in 2016 by virtuoso cellist and film and video game composer Philip Sheppard (CEO and co-founder), former ARM executive, Ian Drew (chairman), co-inventor of Siri, Tom Gruber (CTO, VP of Design and co-founder), and Chris Walch, former Latham & Watkins senior legal associate (COO and co-founder). LifeScore was incubated at the greatest recording studio in the world, Abbey Road Studios, and its parent company Universal Music Group is a strategic investor.  
The mission of the company is to offer music of the same quality as the finest human-composed music, while enabling the numerous benefits of adaptive music. LifeScore is able to deliver on this promise with a unique synthesis of human creativity and its patented Cellular Composition(TM) technology.  
LifeScore's music is not a replacement for human-created music. On the contrary, it is a new way for the musical creativity and expertise of human composers and musicians to be algorithmically produced by a machine on demand and at scale.  
The results sound like music created by talented humans because it is algorithmically generated from high end musical raw materials that are composed and performed by world class musicians and recorded in spatial audio in the iconic Abbey Road Studios. 
Because LifeScore's technology can adapt the music in real time, LifeScore can offer the benefits of music to entertain, inspire, relax, energize, and evoke emotion – and keep adapting as conditions change. LifeScore is like having your own composer writing the film score of your life, dynamically varying the theme and weaving in new ideas as you move through the situations of your day. 
There are many applications for this capability in several verticals. LifeScore is engaged in projects with recognized brands in automotive, toys, wellness, streaming, gaming, and the music business itself.  
For the world of streaming, which today includes live and interactive performance, LifeScore had its public debut. In this project, LifeScore provided an adaptive musical score for a live streaming performance, the Artificial series broadcast on Twitch. Artificial is an Emmy award-winning experiment in interactive performance. The audience helps shape the story as it is performed, and their choices are consequential. The Artificial / LifeScore collaboration takes the experiment to the musical dimension. It was the first time in history that the audience helped shape a musical score to a live fictional performance (click on the image below to see how this works).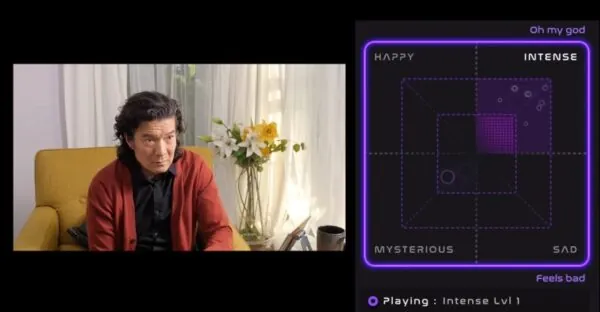 For automotive, LifeScore is creating musical soundscapes that support driver needs, such as to be energized or calmed, and continuously adapts to the driver's journey by responding to telemetry from the car.  
In the toy business, LifeScore is providing music that allows young children to choose, via their dedicated music player, music that suits their needs, such as to sleep.  
For the music business, LifeScore is working with major labels to extend finite albums with continuously varying adaptive music that reflects the style and performance of the artist on this album (again, not by machine-learned imitation, but by deconstructing and dynamically recomposing the artist's music). 
Keep up to date with LifeScore and learn more about its products and team at www.LifeScoreMusic.com