Live since October 2018, innovative FinTech Kani Payments has reconciled over €5bn in transactional payments data for its customers in the payments and FinTech space, supporting them in being able to launch, understand their complex data, get services to customers efficiently and ultimately scale their FinTech products faster. Founded in Newcastle Upon Tyne, and now with clients in five continents, Kani are a team of 26 payments experts who are on a mission to reduce complexity for the FinTech industry – they continue to disrupt the PayTech market with their evolving back-office payments data platform.
Kani has been recognised by the Emerging Payments Association as the 'leading financial services or payments start-up' and was also recently asked to join the FinTech Power 50, an exclusive list and membership of the most influential, innovative companies and visionary personalities shaping their industry.
The problem that Kani is addressing in the market
Accurate and verifiable reconciliation and reporting of payments data is highly complex yet a fundamental and required process of any bank, FinTech and payments company infrastructure. These processes, when completed manually, are time consuming and overly complex, often resulting in disruptive, growth-ambitious FinTechs getting lost in payments data complexities, slowing their growth. 
Kani is an award-winning SaaS platform which brings automation, accuracy and compliance to these reconciliation and reporting processes, to account for payment transactions.
Kani's revolutionary tech is a payments-data ingestion and analytics tool. Its mission is to reduce complexity for FinTechs worldwide by consuming data from across the payments landscape, normalising this complex data and then using it to automate a FinTech's manual finance processes, allowing back-office teams to reconcile and report on their large and contrasting data sets in seconds, instead of weeks.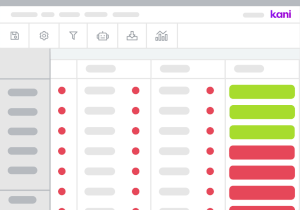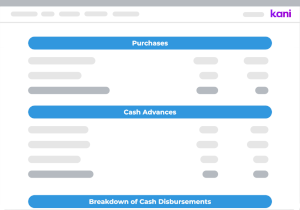 The business was born out of founder Aaron Holmes' 20 years' experience of working within payments and as Chief Innovation Officer at global processor GPS. Aaron experienced the complexity and problems first-hand of manual reconciliations and card scheme reporting.
The Kani solution
Kani ultimately saves FinTechs and challenger banks weeks of time and money, and provides fundamental payments data knowledge through their team and their easy-to-use platform – it accelerates data reporting with out-of-the-box integrations from multiple processors, so that the client doesn't need to build an expensive system in-house and isn't required to understand the nuances and complexities of processing payments. 
Kani transforms those complex datasets into a format that is easy to understand and provides the client direct access to their own isolated and secure data warehouse and version of the Kani platform. The output and insight provided is invaluable for FinTechs: specifically reconciliations, transactional and consumer behaviour insights, management information and key regulatory reports, such as the Mastercard QMR and VISA GOC, saving huge amounts of time and error of manual reporting.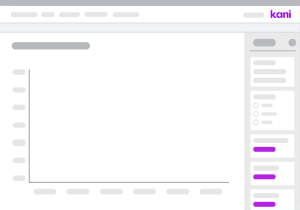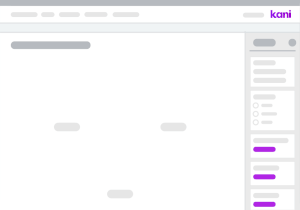 The Kani solution is easily integrated into the clients' processing infrastructure to improve and streamline the back-office reconciliation and reporting capabilities.
With the increased complexity of digital payments and regulation/compliance requirements to adhere to, Kani's solution to consume payments data, automate these key processes and provide the information all in one easy-to-use tool, is validated as a highly innovative, fast and auditable solution to an old problem. This solution saves weeks of company resource, regulation headaches and inaccuracies of data –  providing the financial tool to build a successful FinTech at pace. 
Kani has already made a big impact in the FinTech and payments space. The innovative solution offered by Kani has helped many companies to transform their finance infrastructure, streamline their payments operations, report accurately, better understand the needs of their clients, make predictions and allow for process improvements – all whilst freeing up employee time to focus on getting products and services to customers.