IRP Commerce has developed an e-commerce platform, the IRP, that focuses predominately on intelligence, returns and long-term profitability. It has transacted £1.5 billion online sales for some of the UK's most successful retailers, manufacturers and distributors.
Who are IRP Customers?
Customers on the IRP platform are the mid-market category with turnovers of upwards of £1 million. All customers are different, but most of them have this in common – firstly their previous e-commerce platform stalled or it was generating very slow growth and secondly, their desire to grow their online business led them to re-platform to a partner who is committed to their long-term financial success.
An example of such a customer is Ann's Cottage, one of Europe's most iconic and respected surf and lifestyle brands. Located in Cornwall, the company runs 14 stores in the region and stocks the biggest brands in surfing such as Billabong, Vans and Quiksilver.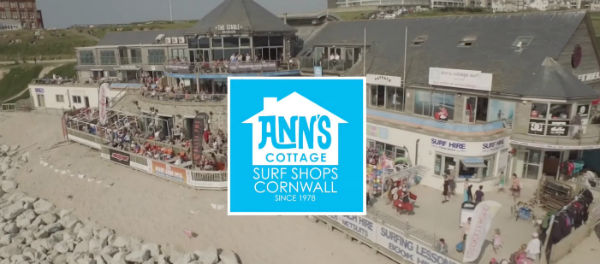 Since re-platforming from Magento to the IRP, mobile conversion increased by 130% and revenues up by 100% virtually straight away after going live. They have seen revenues continue to grow to >350% throughout the last eight months.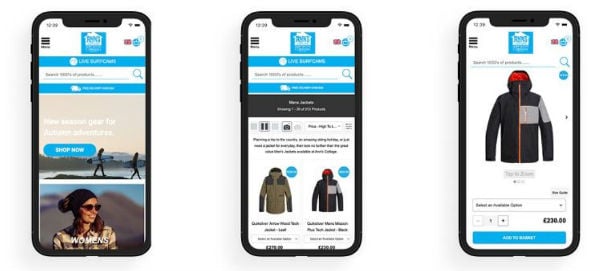 E-commerce manager for Ann's Cottage, Luke Fox said, "When I started the arduous task of looking for a company to re-platform to, I needed a partner company I could trust but also had the technology, expertise and vision to help us grow. IRP Commerce are perfect. The team were very confident they could turn the project around in 3 months and they hit the mark. Their attention to detail ensured we hit our go-live targets and have maintained the excellent results ever since."
Opportunities for Growth on the IRP
The IRP platform allows Ann's Cottage to take back control and to focus on marketing their website and growing profits and sales. With the IRP, they can:
Streamline their entire business and ensure that online and offline stores run in sync through a seamless integration.
Reach and engage with international customers by offering them a localised experience and tailored messaging via the IRP's integrated marketing channels.
Provide an optimal user experience and faster page-load times across desktop and mobile.
Set up marketing campaign landing pages in minutes rather than having to wait weeks for developers.
Provide an excellent deliver-to-store service for their local customers
Luke Fox is particularly impressed with two key features of the IRP – the IRP App and the fully-integrated IRP Insights Terminal.
"The IRP App is a total gamechanger. Wherever I am I can click on it and see the top-level information. It's massively reassuring especially during peak times like Black Friday and it's a very useful resource for other members of the business that aren't e-commerce focused as it highlights key information very quickly.
"The IRP Insights Terminal offer another level of analytics that I believe no other platform out there offers."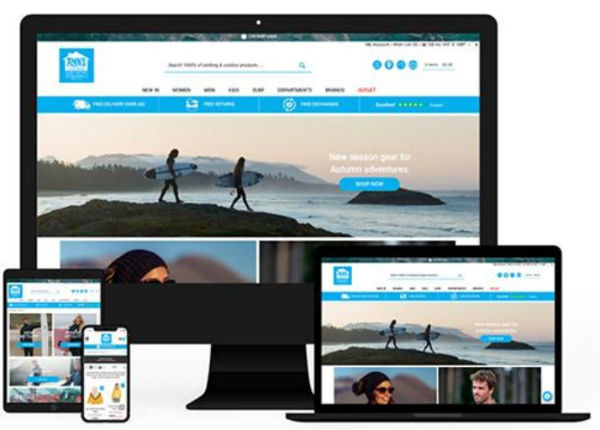 What does IRP Stand for?
"IRP – Intelligence, Returns, Profit – this is not just our acronym, it's our mantra. We see the world in quite simplistic terms – utilise the right data to focus on the most profitable trades you can to maximise your bottom line as a company." Said Philip Macartney, Chief Commercial Officer at IRP Commerce.
With this mantra in mind, IRP Commerce has built an ecosystem designed to maximise profit and align its core partners in its ecosystem.
"We have created an e-commerce ecosystem destined for success. Huge growth, massive profitability and unprecedented accountability. Just as the example of Ann's Cottage shows, we believe long-term success comes from alignment, a shared focus on profit and a great working partnership."
Join the IRP Commerce ecosystem today