Hy-genie, Liverpool

Hy-genie is a product developed by Hand Hygiene Solutions Limited a collaborative venture between Nova, a Liverpool based start-up consultancy and Deepbridge Capital. 
It was founded by Dr Richard Cooke, who has been working as a 'Medical Founder' in the Innovation department at Alder Hey since his retirement in 2017. He previously worked at Alder Hey as a Consultant Medical Microbiologist and was the Trust's Director of Infection Prevention and Control. 
The product is a novel and innovative automated hand hygiene monitoring system that measures the usage, in real time, of hand hygiene stations within the hospital setting. It collates real time data on the frequency of usage of these stations. This data can then be plotted and displayed against base metrics to further improve staff hand hygiene compliance.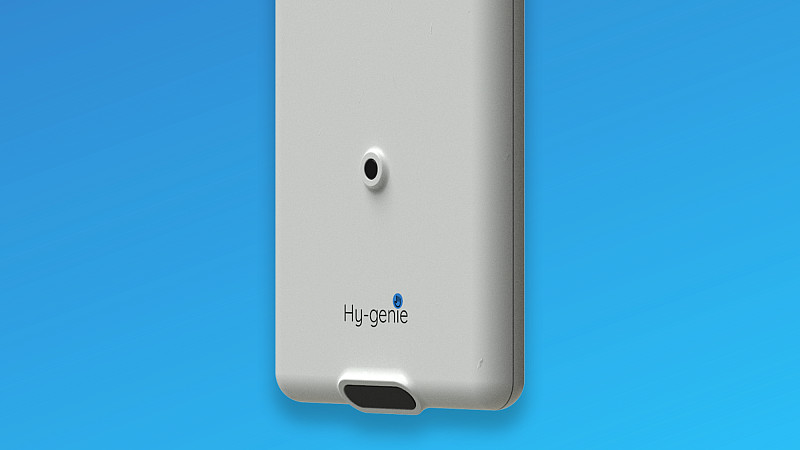 The Hy-genie system is designed to integrate into existing hospital workflows, with minimal interruption to healthcare service. This lowers the barriers to adoption of this innovative technology. 
The data collected on an individual's performance is only viewable by that individual, allowing healthcare workers to take ownership of their personal hand hygiene performance without concern of being closely monitored. 
Members of the hospital Infection Prevention and Control (IPC) teams and management are able to view aggregated data at a ward/department/role level, in order to make targeted decisions on hand hygiene improvements in their hospitals. 
In response to the Covid-19 pandemic the team have developed Hy-genie Lite, a scaled back version of the full system to allow for rapid installation into healthcare settings. 
Outside the NHS, the technology is equally applicable to other services where staff hand hygiene is critical (eg veterinary, pharmaceutical and catering practices) 
Contact details  
Hand Hygiene Solutions Ltd, Box Studios, 17 Boundary Street, Liverpool, L5 9UB 
Telephone: +44 (0)151 318 0761 
E-mail: info@hygenie.io 
Web: www.hygenie.io 
Twitter: @Hy_genie_io 

Is this your business? Contact us to arrange an extended profile.