The real estate and housing landscapes are rapidly evolving. Demand for data-driven property management, smarter and safer homes, and personalised customer service are on the rise. Whilst there are technologies that solve parts of the overall problem, most existing solutions struggle with wide-spread adoption as they lose sight of a primary goal of property management – improving the life of the tenant.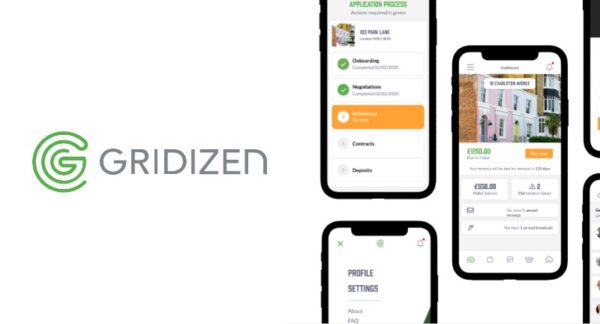 A Community-based Property Management System
Gridizen is a portable, cloud-based property management system that builds a thriving virtual community for all stakeholders. Our comprehensive solution makes day-to-day operations faster, safer, and more efficient, allowing landlords and tenants to focus on more important things, stress-free.
Gridizen also recognises that larger housing associations face pressure from the latest regulatory and operational demands developing in the sector. Which is why Gridizen has built a number of sector-specific tools to support housing associations, whilst ensuring tenants remain at the heart of every decision.
Launching in April of 2021, Gridizen is seeing fantastic growth due to its ability to cater to all types of landlords and tenants – making Gridizen incredibly flexible!
Multiple Challenges, Single Solution
The goal of any technology should be to make the lives of its users easier. Our suite of digital tools; what we call "features", provide a simple, intuitive, and portable solution for landlords and tenants in equal measure. Our cloud-based platform streamlines property management processes, enabling automated rent collection across entire portfolios, allowing compliance tracking for all individual tenants and properties, and quickly facilitating maintenance complaints by connecting tenants to the right people at the right time.
These are only 3 of our 12 unique features. Our ability to adapt to the needs of individual landlords comes from Gridizen's modular nature. Landlords can pick and choose the features they want on top of our set of core features for a truly customised experience.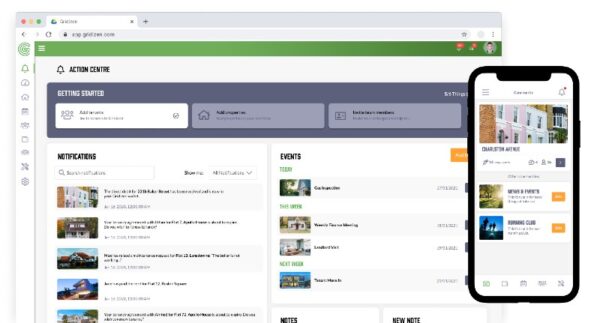 Thriving Community built on Trust
At Gridizen, we believe that the ultimate beneficiaries of property management are tenants, and as such, our features are designed to provide a fantastic experience to engage tenants. The Gridizen App is the main interaction point for tenants, replacing all other platforms and systems to manage their tenancy status, documents, and rent.
But the most innovative feature is the Gridizen "Communities", which create customisable forums for targeted communication. Communities can serve as forums for specific type of issues in a residential block, study groups for students, or even a place for elderly tenants to organise bingo nights! Communities replaces the need for using a variety of channels to cater to tenant communication preferences over any number of properties, instead focussing communications in one, centralised location.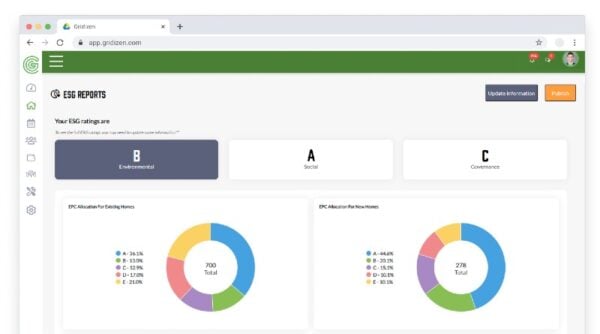 Levelling-up your Data Analytics
As the number of tenants and properties increase in size, so do the set of challenges for landlords. Gridizen is data-driven and was built with scalability in mind. Our performance dashboards allow landlords and housing associations to view finance data, ESG (environment, social and governance) data, and tenant engagement data in real-time dashboards at the press of a button.
Gridizen provides quick insights for high-level decision making, and our granular data collection using smart devices, the Gridizen App, and your performance data (which we support you in collecting) create a source for powerful data analytics – preparing landlords for the future of property management.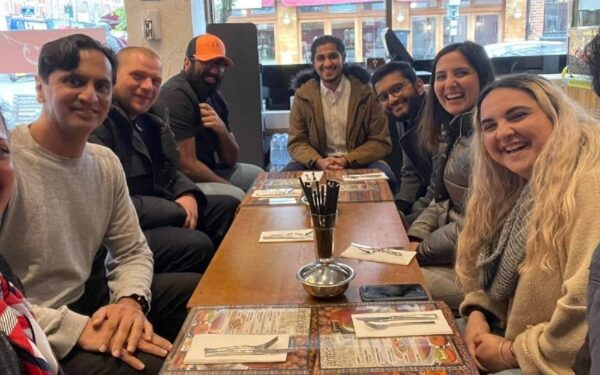 Growing Support
As a budding startup that launched this year, Gridizen has been making incredible progress. Our team is growing, we have acquired several partnerships to expand the reach and focus of our product in the sector and have recently had the Chief Operating Officer of a large housing association with over 45,000 properties join as our chairperson. We are keen to support all landlords – no matter the size of their portfolio – to level up their property management and provide a better service to their tenants.
Website and Social Media
https://www.linkedin.com/company/gridizen-ltd-uk
https://twitter.com/GridizenUK
https://www.facebook.com/GridizenUK
https://www.instagram.com/gridizenuk/