Eva Health Technologies is on a mission to bring you the latest, fastest, most reliable and flexible cloud technology for your patient records. 
Eva has a UK-based team with over 25 years expertise in driving improvements in clinical systems and primary care. We are innovators, we are collaborators and we care about improving patient outcomes. 
Currently, we have two products – eVacc and Elevate.
What We Do: Elevate
Our latest product, Elevate is the new Electronic Medical Record platform designed to be intuitive for use by all staff enabling the safe and accessible delivery of care within any care setting by simple internet connection.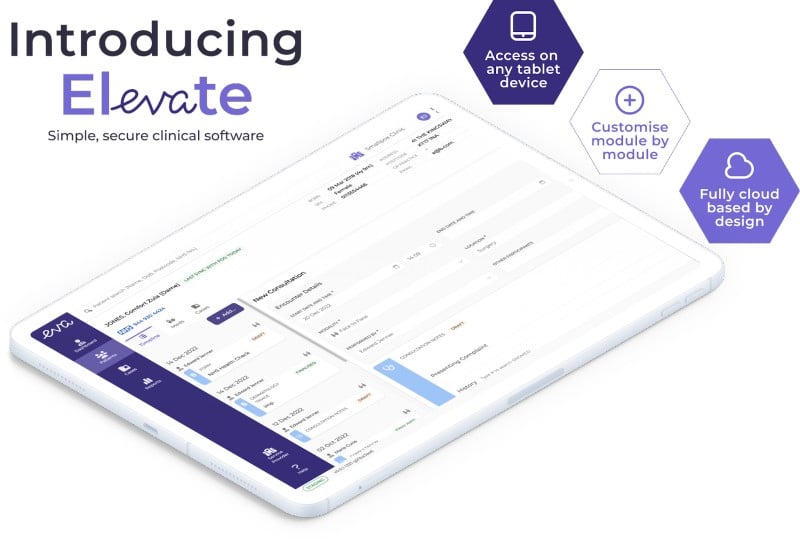 Elevate can be used to record clinical information as structured, coded data, or freetext, and store files, PDFs of letters, audio recordings, videos and more. With the Open Source library of eForms, and ability to have private, bespoke eForms too, you can create a platform that helps support how you want to deliver care.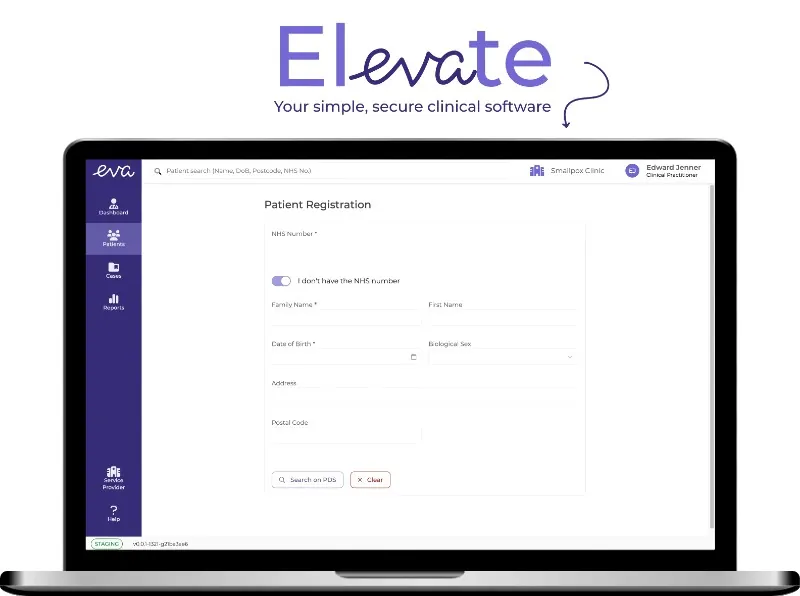 What We Do: eVacc
eVacc point-of-care solution is fully NHS compliant and FREE to use (until September 2023 as per NHS England's supplier contract) for sites co-administering Covid-19 and flu vaccinations.
eVacc is designed to provide peace of mind that, as an entity, can provide software for Covid-19 and flu vaccinations in the most cost effective way possible.
By allowing multi-faceted permission user set-up, you can have confidence whether you are a GP site, a Community Pharmacy or part of a PCN, and whatever your role is in providing patient vaccinations. eVacc gives you the intuitive technological solution to mitigate clinical risk for patients, while being super simple to use.
Our Accreditations:
Across all platforms, we deliver 'clinical-grade' service. This includes:
Caldicott and privacy-by-design principles – DPIA available on request.

Clinical Safety by design – compliant to DCB0129 approaches with Clinical Safety documentation shared at onboarding and available at all times for our customers.

Cyber Security – strong protection from AWS and regular penetration testing (report on request), active monitoring of services and dedicated latest service monitoring webpage.

Business Continuity and Disaster Recovery approach – ISO 27001 certified, with regular BC 'war gaming' to keep our team on their toes to ensure we can respond with speed and effectiveness to any issue.

Where next:
For more information, please email us at [email protected]