BioBeats is a digital health company that specialises in creating scientifically validated employee wellbeing programmes for mental health. 
We combine science and psychology to empower employees to better manage their mental health – boosting their performance and productivity. 
Meet BioBase, our mental health app
The BioBeats app, BioBase, enhances mental wellbeing and reduces mental health problems such as depression and anxiety.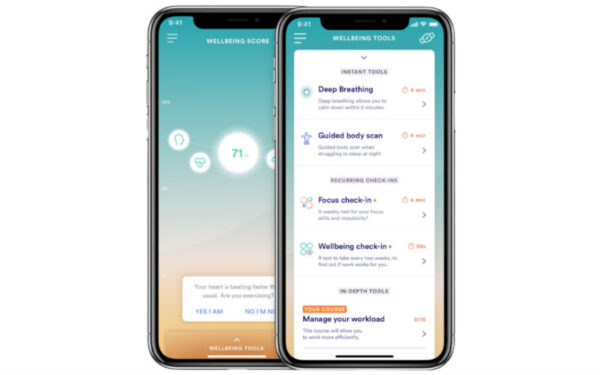 Key features:
Health assessments

: Built-in questionnaires measure mental wellbeing, screen for mental health problems and assess work-related stress.

Physical health monitoring:

Employees can monitor their activity, sleep, heart rate and heart rate variability. 

Mental wellbeing monitoring:

Two vital areas for mental health include mood and cognitive function. 

Wellbeing score

: A dynamic score, calculated from health data to present a summary of an employee's mental wellbeing, in real-time. 

Live feedback and insights:

The app continuously monitors health data, sending push notifications and in-app messages with personal insights and tips.

Digital therapeutics

: A library of content including therapeutic pathways, based on CBT and ACT, biofeedback therapy and mindfulness practice. 
How does it help business?
Improve employee wellbeing:

With BioBeats, you will improve employee mental health and reduce common problems, such as depression and anxiety

Reduce absence rates:

Our employee wellbeing programme reduces absences from work-related stress and poor mental health.

Boost profitability:

See a reduction in absence costs by more than 50% in the first three months. 
Case study
In 2019, one of the UK's largest pharmaceutical companies deployed BioBeats' employee wellbeing programme, to improve mental health in the workplace and reduce high absence rates and the crippling costs that came with them. 
In 4 months, zero absences were recorded from stress or anxiety in those employees who had been using BioBeats; despite a 226% increase across the workforce. 
Resources for your teams:
GUIDE: Anxiety in the workplace
WEBINAR: The future of workplace wellbeing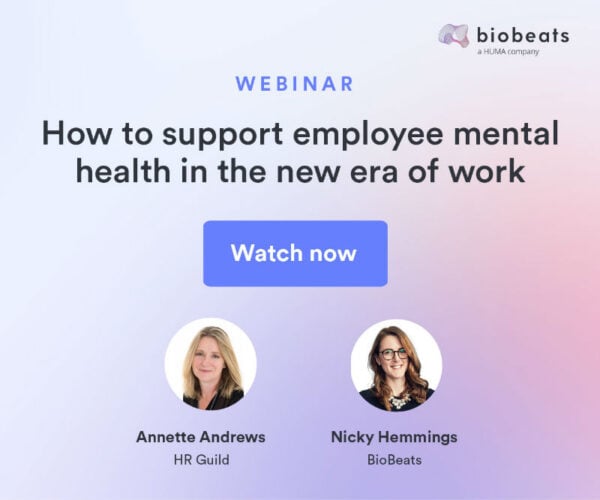 Contact details
Email: [email protected]
Web: www.biobeats.com
Twitter: @joinbiobeats