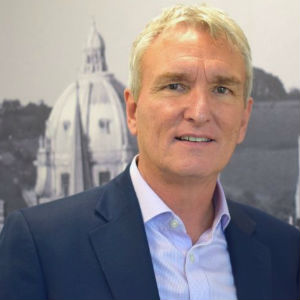 Mike Roberts, Managing Director, LegalShield UK  
The past few weeks have seen a flurry of stories around the dangers of TikTok; how the US is considering banning the social media app, ways in which our data is being shared with the Chinese government, whether it is safe for young people to use and so forth. Whilst these questions are each of value, there is a broader concern being overlooked by consumers and regulators alike. Is our data safe on any social media platform whatsoever? 
The number of data breaches we have seen since the Covid-19 pandemic is staggering and serves to reinforce the opportunistic nature of hackers. Earlier this year, The National Cyber Security Centre (NCSC), a division of GCHQ, went as far as issuing a public warning that elite hackers were assessing computer networks in the UK in search of the latest vaccine research.  
Firms have invested time and money into assessing how they can protect staff from hackers when they come to work; this job has only become harder now work is largely taking place in remote locations and we've seen a number of large institutions already falling victim to hackers including Twitter and EasyJet. 
There is a monetary value to everything you do online; banking, shopping, browsing; your data is vulnerable wherever it is stored. While Facebook, Twitter, Instagram and other social networks are less likely to contain your credit card details there are other types of risk.  
Hacked social media accounts can be used to post compromising messages that could embarrass or defame somebody, be used for harassment or building up a picture of who you are and everyone you know. 
According to recent data published by The Manifest, 90% of employers factor a job candidate's social media accounts into their hiring and 79% have rejected a candidate based on their social media content.  
In today's employment climate, it is more important than ever that your personal data is not being compromised and impacting your public perception – without you being aware.  
When it comes to cyber security, knowledge is key. While it may seem concerning that your data is vulnerable just by having social media channels, especially as a concerned parent, if you are vigilant and sensible you can keep yours and your family's data safe.  
Phishing emails are one of the most common instances of data exposure, with a staggering 55% of every UK email being spam. Upon receiving a phishing email, there are a number of simple tips to protect yourself but the most important being do not give any personal or confidential information.  
Cybersecurity
Hacking
Social media
TikTok