Investment
FinTech
A scale-up seeking to revitalise the relationship between SMEs and major banks has raised £36 million in a Series C funding round. 
Pollinate, headquartered in London with more than 100 staff, launched its Tyl platform with NatWest in September 2019 to 're-imagine merchant acquiring'. 
It is now working with other leading banks around the world to implement its platform for their customers. Described as a modern toolkit for small businesses, the cloud–based technology takes data feeds from existing bank and third–party systems and gives SMEs a single place to manage their business. 
It gives them access to capital, the ability to take payment, digital loyalty schemes, marketing tools and insights. 
The round, led by Insight Partners, signals Pollinate's continued global expansion and move into North America, where it is in advanced conversations with a number of banks. 
It also includes participation from all existing investors, including NatWest Group, Mastercard, National Australia Bank (NAB), EFM Asset Management and Motive Partners.   
"At Insight Partners, we invest in fast-scaling software companies. The Pollinate platform creates white-labelled digital marketplaces for the business customers of the world's largest banks," said Emmet B. Keeffe III, Operating Partner at Insight Partners and Founder of Insight IGNITE.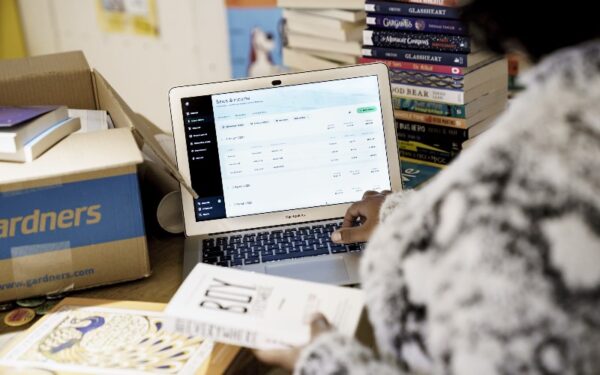 "Following the pandemic, the banks have the opportunity to lead the regeneration of the SME economy but they must move quickly. We're proud to support Pollinate as they develop their global alliance of non-competing banks, and look forward to seeing the company continue its impressive growth in the years ahead."  
Send Bitcoin with a tweet! Bottlepay does £1.7m in first month
Al Lukies CBE, CEO and founder of Pollinate, added: "SMEs are the lifeblood of economies globally. They are the job creators, the innovators, and the brave explorers that simply find a way to make things work.  
"Access to capital, intuitive banking services and a broad ecosystem of value-added solutions and partners are critical to the journey of a small business owner. 
"It is our passion to work with leading banks and dynamic merchants around the world. This investment round, led by the outstanding team at Insight Partners and supported by our existing shareholders, validates our mission, and is a statement of confidence in the banks – that they can fight back against new entrants and win, all while supporting the vital work of SMEs."  
Simon McNamara, Chief Administrative Officer at NatWest Group, added: "The COVID-19 pandemic accelerated digital transformation for SMEs, forcing banks to move quickly to support their business customers.  
"We have been doing everything in our power to support their recovery, in the UK, including approving over £14 billion of loans under government lending schemes, offering mortgage and capital repayment holidays and waiving monthly terminal fees for Tyl customers.  
"We are delighted to also support SMEs on a global basis through our investment in Pollinate."