DeGould is the Global Leader in OEM Automated Vehicle Inspections.
With over eight years of delivering real-world automated vehicle inspection systems to OEMs globally, DeGould has the experience to meet the needs of the industry. DeGould offers the highest resolution image quality for exceptional full vehicle condition capture. We achieve this quality through the patented camera and lighting technologies we have developed. Partnering our unrivalled image quality with our AI algorithms, based on over 100 million vehicle image data sets, allows for superior dent and damage detection. To ensure we are at the cutting edge of automated vehicle inspection, DeGould continuously innovates and develops our solutions.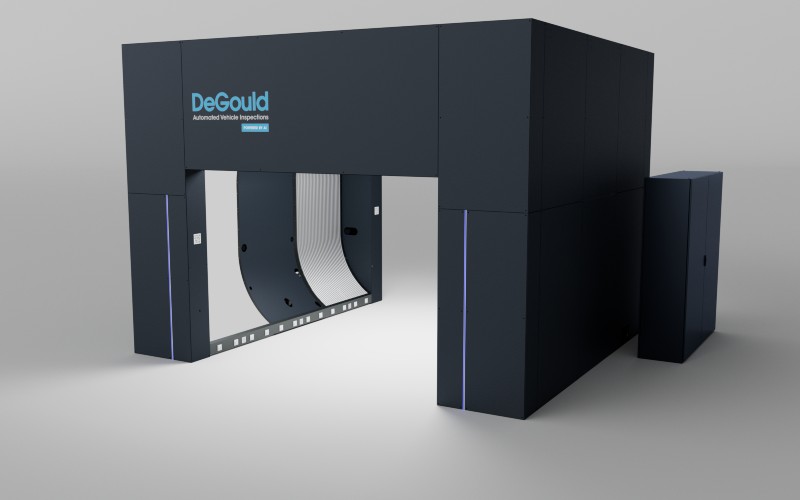 DeGould's solutions include the flagship Auto-scan booth, as well as the latest product addition, Auto-compact. Our Auto-compact system offers a small footprint, making it ideal for locations where space is a premium. Within this automatic digital vehicle inspection solution, nine cameras capture ultra-high-resolution images, and five analysis cameras detect vehicle damage.
The Auto-compact uses a combination of structured, dark and white lighting fields, allowing the automated vehicle inspection system to capture hundreds of images in seconds. The images captured by our Auto-compact system are held in the cloud for simple access and storage, with automatic vehicle identification for reporting accuracy.
DeGoulds Auto-compact system is powered by AI, providing reliable automatic vehicle damage detection. The proprietary DeGould AI vehicle inspection algorithms are based on over 100 million vehicle image data sets. The breadth of our data sets ensures our AI algorithms are intelligent and reliable.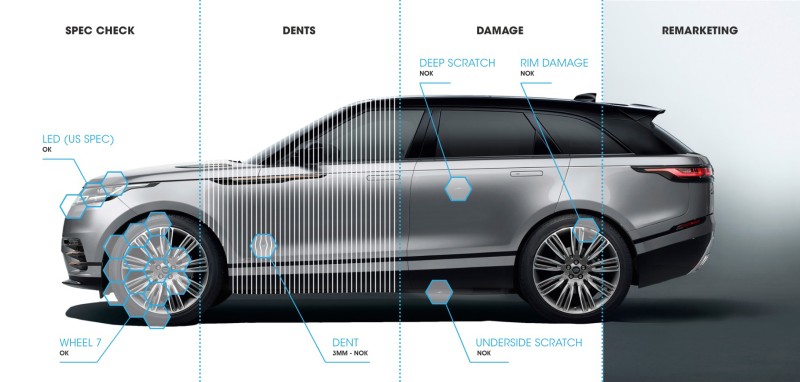 Our automated vehicle inspection systems are powered by AI damage detection algorithms. We base our Artificial Intelligence technology on a market-leading database with over 100 million vehicle image data sets, allowing for a superior damage assessment. The proprietary DeGould AI inspection algorithms for digital vehicle inspections are both intelligent and reliable.

When a vehicle passes through our white, dark and structured light fields, our pre-trained models are used to detect dents, damage, scratch, specification and more. Our focus is to ensure we offer robust automated vehicle inspections that automatically check for vehicle defects that can affect your business and your customer experience.

For more information on DeGould's automated vehicle inspection solutions, head to https://degould.com/ or follow us on https://www.linkedin.com/company/degould-ltd/